It was a late Saturday night and I was feeling restless. So what do I do? Camwhore, of course!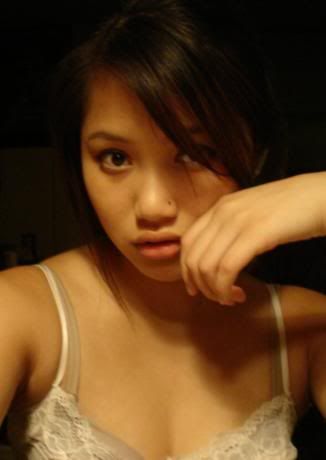 But then all of a sudden...






My boyfriend barges in and demands to take pictures with me.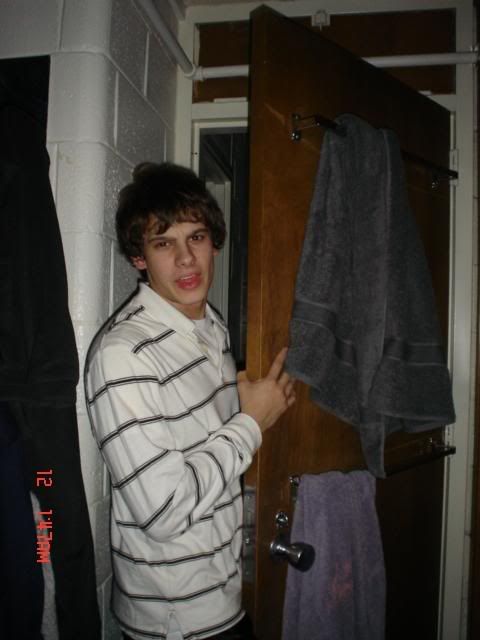 He made me kiss him. I mean, just look at that grip around my shoulders.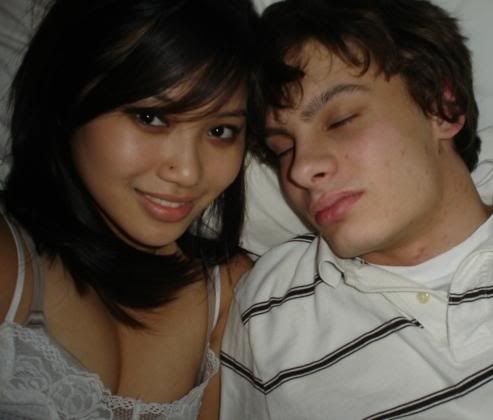 And to the bed we went. David always closes his eyes in pictures. He got so fed up with it that he decided to...





put his finger over the flash.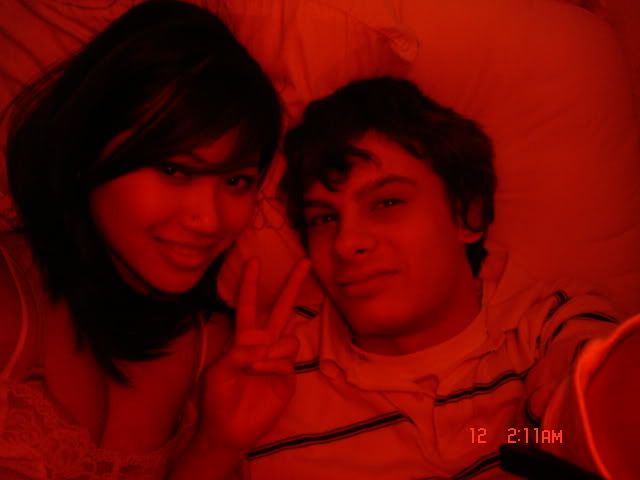 It produced an awesome red tint.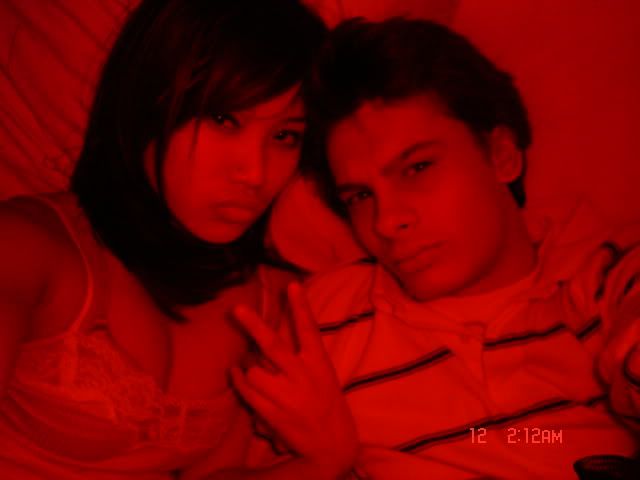 Yeah, we're BAMF's. And gangsta!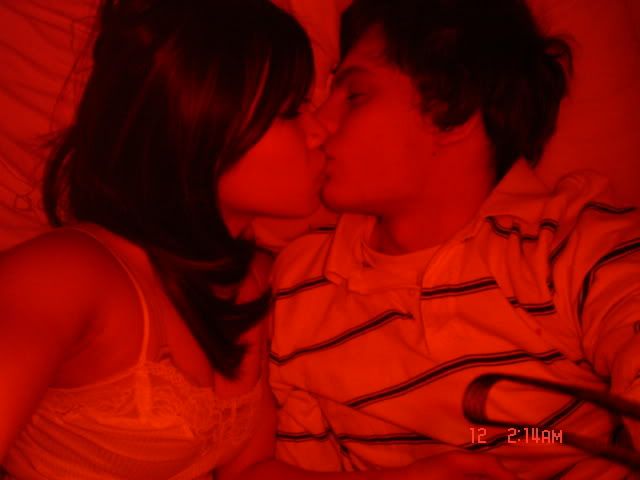 One last kiss before my batteries died.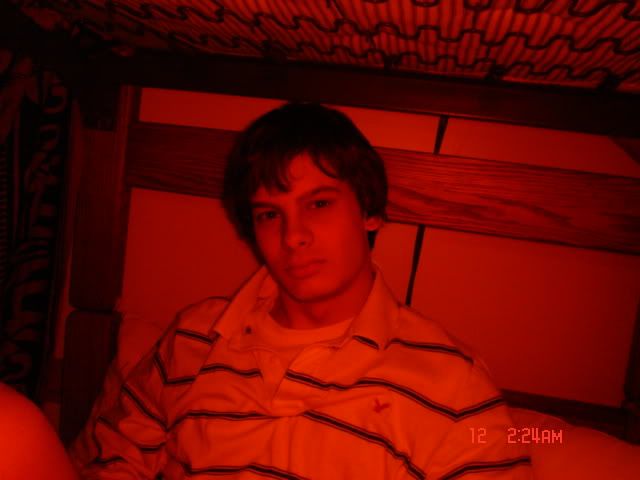 Ah, the face of satisfaction.





FIN-
THE END!



PS- David and I had a hacking (hacky sack) incident and we ended up colliding. The result? A fucking broken big toe! It hurts like fuck! I have no idea how I'm going to get to my classes now.

x-posted everywhere